The CTO newsletter is the essential resource for anyone active in the offset industry. Published twice each month, CTO provides a complete overview of recent deals, policy changes, and new legal mechanisms.
Emerging trends, breakthrough contracts, policy shifts, competitors' strategies… We interview the officials who set the terms, lawyers who write licensing agreements, and executives who negotiate offers. The newsletter provides year-round summaries of offset conferences, and reports on which companies are meeting obligations, paying penalties, and finding new opportunities.
Whether you're a government official responsible for offset policy, a company executive who needs to understand that policy, or a third-party provider helping to bring both sides together, CTO provides the trade intelligence you need to make the right decisions.
QB is a unique compendium of offset guidelines for more than 85 countries worldwide. Country by country, we explain the thresholds, quotas, eligible projects, multipliers, and penalties – even if they are not officially published – and provide exclusive insights straight from government officials and industry executives.
QB cuts through the white noise of state papers and public announcements to provide the key information you actually need. Wherever possible, we reveal how offset authorities actually operate in practice and how executives can navigate negotiations.
The compendium is updated every quarter, and subscribers are welcome to contact our team for background information and clarifications.
In 2023, QB will be completely refreshed and redesigned. For those new to the profession, the new introduction, glossary, and index pages will get your foot through the door of this complex field. Long-standing readers will find concise chapter summaries and brand new notes on corporate governance.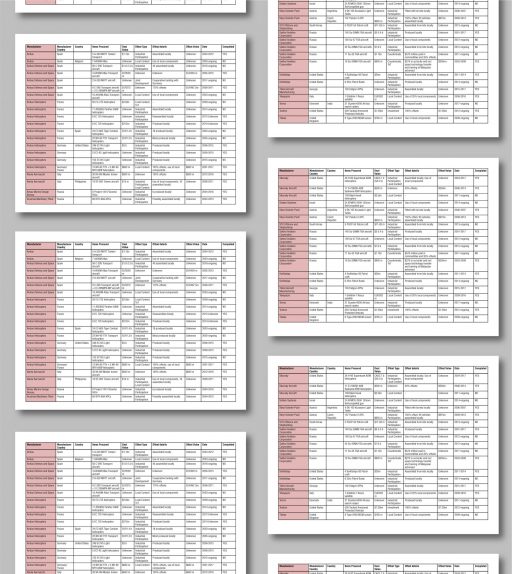 The Global Offset Database covers 10 years of offset transaction up to the end of 2017, including contracts signed before 2007 but which commenced later. The information has been compiled from CTO's extensive in-house archive and complemented with data provided by SIPRI.
Top headlines from the latest issue
Who we are
We help defence professionals make better and wiser decisions in the offset world.

Sourcing offset intelligence amid supply chain disruptions and a changing security environment has never been more important, nor more difficult. Our customers rely on CTO for timely, verified, and relevant information.

CTO was first published in Boston over 35 years ago by Michael Fischer, founder and CEO of DP Publications. Under Fischer's watchful eye, CTO grew from a double-sided broadsheet to global magazine, providing unrivalled trade intelligence to defence professionals worldwide.

In 2000, CTO relocated to London under the leadership of Lindsey Shanson, whose 20-year tenure saw the release of explosive, breaking stories on offset deals and business ethics. In 2021, Shanson passed the baton to Elina Solomon, former editor-in-chief of King's Think Tank. Our publisher, Rodrik Cave, has expanded the team across Europe and Asia.

CTO has always been privately owned and prides itself on independent, high-quality reporting. With 40 years' worth of archives and a global contact network, CTO is the essential resource for anyone in countertrade and offset.